Who We Are / About Us
We are a small business, formed in 2004. Our aim is to provide affordable, high quality business consultancy service to small and medium sized businesses. Currently this business is run on a part-time basis. We have a lot of experience to bring to our clients and will give them dedicated and committed service.
OUR WHY
We LOVE what we do.  We love to know we have made a difference and improved the way you do business.  Whether it be by enabling you to cut costs, obtain the financial information you need in a very short time, or by helping you actually enjoy the accounting side of your business.  We love the financial software solutions that we support and know that if it is set up in the right way, and given the right training you will see an immense improvement in running your business.
OUR PEOPLE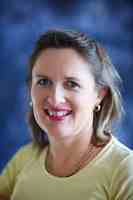 Christine Garrett, Managing Director is a Systems Accountant. She has over 22 years experience in business analysis and process design of financial systems with an extensive background in the implementation of a number of financial accounting systems including MYOB software.
She has worked with a wide range of businesses and can bring an extensive knowledge of business processes and best practice for a financial accounting package implementation to meet business needs.
She has worked with two different 'big-4' Accounting firms, a software consultancy firm and a government department within NZ. She has worked for a consultancy firm in the UK and a 'big-4' Accounting firm in Switzerland.
She enjoys working with people and gets a lot of satisfaction out of financial software implementation work.
She is kept busy with three children.
Like the sound of what you are reading - email christine@beenzbytes.co.nz for more information or to set up a meeting.